Overcome your technology challenges with solutions that are targeted toward the needs of your business. We provide responsive technology support that is in YOUR best interest. We work WITH you!
We Do Not Believe In A One-Size-Fits-All Solution
No Auto-Renewing Or Extended Contract
Designated Engineers That Know You
Are you dealing with the hassle of long, exhausting contracts, less than responsive support, and a different person on the end of the phone each time you call your provider?
Move away from the set it and forget it model to a responsive and knowledgeable team.

Benefit from customized solutions based on your business model, not ours.

We believe having a dedicated engineer is important to provide the most consistent services possible.

Enjoy peace of mind with monthly agreement cycles. We work to earn your business every time you work with us!
User
-Multi-Factor Authentication
-Mobile Device Management
-Email SPAM Filtering
Workstation/
Server
-Endpoint Protection, Detection & Response
-Patch Management
Network
-Realtime Traffic and Log Management
-Firewalls
Cloud
-M365 Policies and Insights
-Secure Offsite Backup
Build a better Technology Support Team. It is easy!
Building relationships is important to us. We will provide a network assessment with your best interest in mind.
Enjoy local, responsive support and technology solutions for your business.
Do What You Love
Let us support your technology so you can focus on what you love.
Hear from businesses like yours...
"We contract West Central Technology for some bigger tasks that we can't do in-house. I would definitely recommend it especially for smaller businesses. They are more responsive and it makes it easier to feel comfortable."
Rein Christiensen
Systems Administrator, Jonti-Craft
"We took a leap of faith and started with them and it's been a very good leap for us. Their response time is fantastic. They understand our business. They understand what we need. But they haven't ever tried to upsell you with something that you don't need. We have been with them for almost two years and have been very happy."
Dr. David Huhner
Chiropractor, Duininck Chiropractic
"Jeremy and his team have done a wonderful job. They are very responsive. If we have been down or have a problem, we give them a call and he responds right away often with text messages and very quickly with phone calls. Yes, I absolutely highly recommend them."
John Krohn
IT Manager, Jonti-Craft
"With over 20 locations across the U.S., we searched out someone that could provide us with that know how of joining all of our locations as though we were all in the same building. We definitely put some demands on West Central Technology and we quite frankly have never been disappointed."
Jerry Sweep
Northern Radiator
"They are the best. Someone you can count on. I got burned a long time ago when I was with a different company and they left me high and dry. You need someone you can count on and WCT is definitely the company you can count on."
Ken Zimmerman
IT Manager, Littfin Truss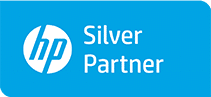 We believe in empathy and authenticity. We live that each day in our relationships. We are West Central Technology. We provide technology hardware, software and services for organizations, businesses and agencies across the Midwest.
Technology bundles that are affordable.

Tailored services to meet the customer's technology needs

Dedicated on site support technicians that know your company